Coming Soon
We're bringing something special to Llangollen
The Royal Hotel is now closed for renovation. Enabling works have begun to repair the river wall on which the hotel sits, before renovations start on this important Llangollen landmark. Extensive works the historic building will mark the start of a new era for the hotel as it upgrades to a luxury, boutique venue offering exciting facilities such as a fine-dining restaurant, roof-top terrace bar and luxury spa.
To keep in the know about news, updates and the hotel's reopening, enter your email address below.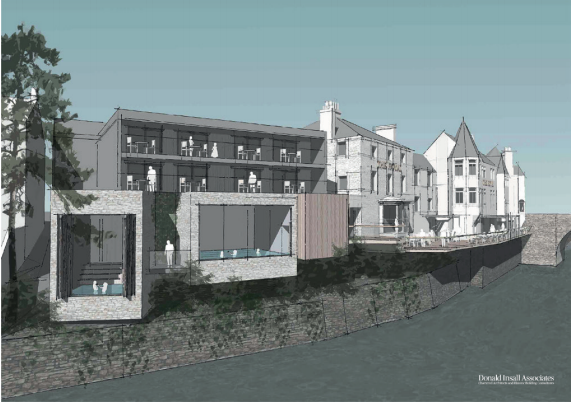 First Public Consultation Held to Discuss Plans for Llangollen's Royal Hotel
The new owners of Llangollen's Royal Hotel have revealed their big plans for the transformation of the town's iconic grade II listed venue in what was the first of a number of public consultations.
Read full press release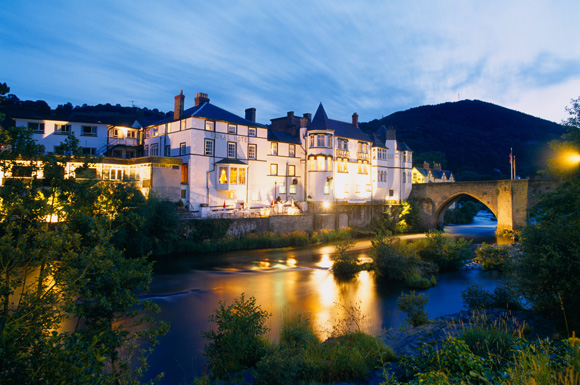 New Owners of Llangollen's Royal Hotel Unveil Big Plans for Redevelopment
Arguably Llangollen's most historic and recognisable building, the Royal Hotel has today been announced as having new ownership in the shape of local hospitality group. The group, who already own the town's Three Eagles restaurant and nearby luxury wedding venue, Tyn Dwr Hall have joined forces with successful Wrexham businessman, Tom Bellis. Together they intend to deliver a grand vision.
Read full press release